Late Night Badminton Drop-In
Every Friday & Saturday
10:30pm-2:00am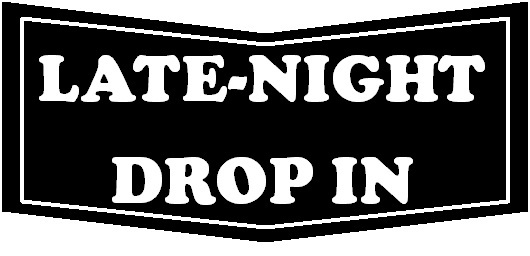 For 16 and older only
Members: FREE
Non-Members: $6/Session
(Cash ONLY, Pay at the door)
Invite your friends!
For Updates Join the
Group on Facebook

DROP IN RULES
MATCHES:
Doubles/Mixed Doubles only, unless there are no courts waiting, then individuals can play Singles.

Match played to 21 points (new rally-point system) OR match played for 20 minutes, whichever comes first.
COURTS WAITING:
Individuals playing the drop-in:
Individuals playing the drop-in will use courts 3, 4, 5, & 6.

Individuals playing the drop-in will use the chalkboard as a sign-up for the next available court.
Members who are not playing drop-in:
CHALKBOARD SYSTEM:
The chalkboard will be divided into 5x5 squares.

Players should write their name or a group of names
(no more than 4) to fill up one square.

A full square has 4 names in it.

The next court available will be for players' names written in the boxes, moving consecutively from left to right and then up to down.

Players must cross off their group's names on the chalkboard once, indicating that they have taken an available court and then cross off a second time, indicating they have come off the court (creating an "X" pattern in the box).